De 14 vocale werken op deze cd vertellen verhalen over leven en liefde, over rust en stilte. Sommige zijn naïef en eenvoudig, andere zijn uitbundig en doordrenkt met complexe beelden, maar alle, alle, zijn ze adembenemend mooi!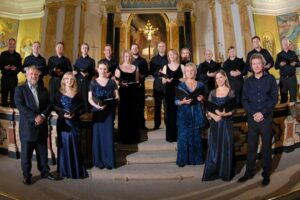 Deze prachtige cd bevat een verbluffende selectie muziek van meer dan 500 jaar vocale muziek. Van uitbundige, vroege werken zoals  "Hoyda, hoyda, jolly rutterkin" van William Cornysh en het anonieme "I am a jolly foster", tot Will Todds subliem "Whisper Him my name" (een opdracht van de Genesis Foundation voor The Sixteen), Maxwell Davies' "Lullabye for Lucy", Stanfords glorieus "The Blue Bird" op een tekst van Mary Elizabeth Coleridge (1861-1907), en een nieuwe opdracht aan de bariton en componist, Roderick Williams, sinds 2016, de voorzitter van de befaamde Three Choirs Festival Society.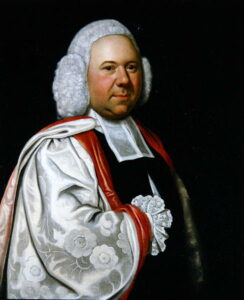 Op de cd staat werk van zowel oudere als hedendaagse, bekende en minder bekende, Engelse componisten, Arnold Bax (1883-1953), Robert Chilcott (°1955) (een ex lid van de King's Singers), William Cornyshe (1465-1523) (koormeester van de Chapel Royal) (foto), Peter Maxwell Davies (1934-2016), William Hayes (1708-1777) (leidde als Heather Professor of Music en organist van de University Church of St Mary the Virgin, het muziekleven in Oxford) (foto), de Schotse componist, dirigent en muziekpedagoog, James MacMillan (°1959), Edward Woodall Naylor (1867-1934), (assistant master aan de Leys School en organist van Emmanuel College in Cambridge), Ciro Pinsuti (1829-1888), (een leerling van Rossini, werkzaam als professor zang aan de Academy of Music in Londen) (foto), Charles Villiers Stanford (1852-1924), de jazzpianist, Will Todd (°1970) (foto) (de componist van het hemelsmooi "Whisper Him my name", Eric Whitacre (°1970) (de enige Amerikaan), en Roderick Williams (°1965). De sublieme solisten zijn Alexandra Kidgell, Julie Cooper en Kirsty Hopkins (sopraan), Mark Dobell, George Pooley en Jeremy Budd (tenor), Rob Macdonald en Ben Davies (bas), en Christopher Glynn, piano.
Hemels, hoe Harry Christophers opnieuw zijn Sixteen laat samen zingen. En dit in 14 totaal verschillende werken met elk een eigen bezetting, stemvoering en muzikale expressie, variërend van muziek uit de Tudor tijd, zoals men die in het Koorboek van Eton aantreft, tot uiterst doordachte, hedendaagse meerstemmigheid en een sublieme versie met pianobegeleiding, van het wereldberoemd, 18deeeuws, Iers volksliedje, "Londonderry Air", (op de tekst "Danny boy", uit 1910, van de advocaat, Frederic Edward Weatherly (foto), de tekstschrijver van "Roses of Picardy" met muziek van Haydn Wood (1882-1959)). Dit is Top, dit is de perfectie, deze cd mag u niet missen!
Tracklist:
Edward Naylor: Vox dicentis
Peter Maxwell Davies: Lullabye for Lucy
Anonymus: I am a jolly foster
James MacMillan: Children are a heritage of the Lord
Bob Chilcott: Londonderry Air
Ciro Pinsuti: Good night, good night, beloved
William Cornysh: Hoyda, hoyda, jolly rutterkin
Will Todd: Whisper Him my name
Charles Villiers Stanford: The Blue Bird, Op. 119, No. 3
William Cornysh: Ah, Robin, gentle Robin
Eric Whitacre: Sleep
Roderick Williams: Eriskay Love Lilt
William Hayes: Giles Jolt
Arnold Bax: Mater ora filium, GP 246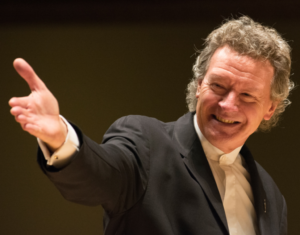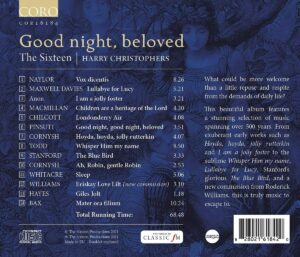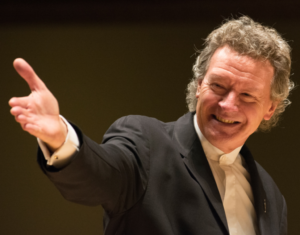 Good Night, Beloved The Sixteen Harry Christophers cd Coro COR16184
https://www.stretto.be/2020/09/27/royal-welcome-songs-door-the-sixteen-o-l-v-harry-christophers-op-het-label-coro-schitterend-niet-te-missen/