De monumentale bijdrage van Beethoven aan de westerse klassieke muziek wordt hier gevierd in deze definitieve collectie ter gelegenheid van het 250-jarig bestaan van de componist. Het aantal solisten en ensembles omvat enkele van de grootste hedendaagse exponenten van Beethoven, in uitvoeringen die wereldwijd lovende kritieken kregen.
De 90-cd box bevat 1.550 tracks, over 100 uur muziek, gedetailleerde tracklists in een 136 bladz. tellend boekje met tekst van Keith Anderson, en een bonus voor twee free album downloads. Het omvat Beethovens compleet orkestraal repertoire, zijn concerti, piano- en kamermuziek, toneelmuziek en alle liederen en vocale werken voor koor. Het omvat zijn meest vertrouwde en iconische stukken maar ook recent ontdekte werken. De tracklijst bevat dan ook een groot aantal fragmenten, schetsen, ontwerpen, arrangementen, transcripties en reconstructies waarvan sommige nooit eerder zijn opgenomen, die een intiem, persoonlijk inzicht in de innerlijke werking van Beethoven als componist onthullen.
Muzikaal directeur van het "Unheard Beethoven-project", Willem Holsbergen, was de belangrijkste consultant. Samen met producent Mark S. Zimmer heeft Holsbergen een archief van zeldzaam gehoorde werken en vergeten stukken gecreëerd die eeuwenlang onbekend bleven, en ze een nieuw leven gegeven door zijn eigen reconstructies en realisaties. De box bevat ook de eerste opname van de versie van "Die Ruinen von Athen", op. 113, uitgevoerd met een verteller, en twee bijzondere versies van Beethovens enige opera, "Leonore" en "Fidelio". Kopers van de doos kunnen daarenboven twee albums downloaden van Liszt's transcripties van Beethovens symfonieën en liederen. De couponcode met details steekt in de doos. Niet te missen!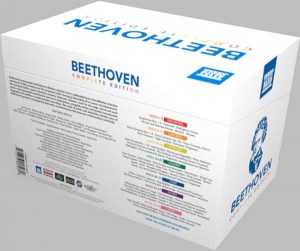 Inhoud :
ORKEST 1–8
Symphonies Nos. 1–9 • Overtures • Wellington's Victory • German and Viennese Dances • Marches • Minuets
CONCERTI 9–13
Piano Concertos Nos. 1–5 • Piano Concerto, Op. 61a • Piano Concerto, WoO 4 • Violin Concerto • Triple Concerto • Romances • Fragments
PIANO 14–34
Piano Sonatas Nos. 1–32 • Early Sonatas • Dances and Bagatelles • Piano Variations • Works for Piano Four Hands • The Creatures of Prometheus (version for piano) • Wellington's Victory (version for piano) • Fragments, Arrangements and Sketches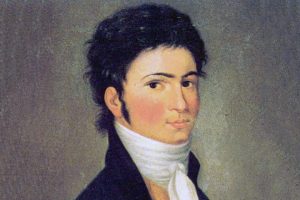 KAMERMUZIEK 35–65
Violin Sonatas • Cello Sonatas • Flute Sonatas and Serenades • Horn Sonata • String Trios • String Quartets • String Quintets • Piano Trios •Piano Quartets • Wind Quintet • Sextets • Septet • Octet • Preludes and Fugues • Canons • Dances and Marches • Duets, Trios and Quartets • National Airs and Variations • Fragments
TONEELMUZIEK 66–72
Fidelio • Leonore • Egmont • King Stephen • The Creatures of Prometheus • The Ruins of Athens • The Consecration of the House • Leonore Prohaska • Germania
KOOR 73–77
Missa solemnis • Mass in C major • Choral Fantasy • Christ on the Mount of Olives • Calm Sea and Prosperous Voyage • Cantata on the Accession of Emperor Leopold II • Cantata on the Death of Emperor Joseph II • The Glorious Moment • Opferlied • Abschiedsgesang • Cantata campestre • Gesang der Mönche • Der freie Mann • Bundeslied
VOCAAL 78–90
Irish, Scottish, Welsh and English Songs • Folk Songs • Lieder • Concert Arias • Canons and Musical Jokes • Fragments and Alternative Versions
De uitvoerders/solisten zijn o.a.:
Martin Galling • Sergio Gallo • Patrick Gallois • Boris Giltburg • Amy and Sara Hamann • Jenő Jandó • Jakub Junek • Dong-Suk Kang • Maria Kliegel • Warren Lee • Takako Nishizaki • Carl Petersson • Hermann Prey . Matti Salminen • Konstantin Scherbakov • Kazunori Seo • Nina Tichman • Stefan Vladar • Larry Weng • Ian Yungwook Yoo Fine Arts Quartet • Kodály Quartet • New Zealand Piano Quartet • Xyrion Trio
Orkesten en dirigenten zijn :
Capella Istropolitana • Czech Chamber Philharmonic Orchestra Pardubice • Minnesota Orchestra • Nashville Symphony Orchestra and Chorus • New Zealand Symphony Orchestra • Nicolaus Esterházy Sinfonia • Royal Philharmonic Orchestra • Slovak Philharmonic Orchestra • Slovak Radio Symphony Orchestra • Staatskapelle Dresden • Turku Philharmonic Orchestra Herbert Blomstedt • Hilary Davan Wetton • Oliver Dohnányi • Béla Drahos • Stephen Gunzenhauser Michael Halász • Kenneth Jean • James Judd • Ondrej Lenárd • Kenneth Schermerhorn • Leif Segerstam • Stanisław Skrowaczewski • Marek Štilec.
cd 01 – Symphonies Nos. 1 and 2 (Nicolaus Esterházy Sinfonia, Drahos)
cd 02 – Symphonies Nos. 3 and 4 (Nicolaus Esterházy Sinfonia, Drahos)
cd 03 – Symphonies Nos. 5 and 6 (Nicolaus Esterházy Sinfonia, Drahos)
cd 04 – Symphonies Nos. 7 and 8 (Nicolaus Esterházy Sinfonia, Drahos)
cd 05 – Symphony No. 9, "Choral" (Papian, Donose, M. Fink, Otelli, Nicolaus Esterhazy Sinfonia, Drahos)
cd 06 – Overtures (Slovak Philharmonic, Nicolaus Esterházy Sinfonia, Gunzenhauser, Drahos)
cd 07 – German and Viennese Dances / Marches (O. Dohnányi, Segerstam)
cd 08 – Wellington's Victory / Minuets (O. Dohnányi, Segerstam, Skrowaczewski)
cd 09 – Piano Concerto No. 1 / Piano Concerto, WoO 4 (Vladar, Galling, Wordsworth, Bünte)
cd 10 – Piano Concertos Nos. 2 and 5, "Emperor" (Vladar, Čechová, Krytinář, Haniková, Wordsworth, M. Štilec)
cd 11 – Piano Concertos Nos. 3 and 4 (Vladar, Capella Istropolitana, Wordsworth)
cd 12 – Violin Concerto (version for piano and orchestra) / Triple Concerto (Dong-Suk Kang, Kliegel, Jandó)
cd 13 – Violin Concertos, Op. 61 and WoO 5, Hess 10 / Romances Nos. 1 and 2 (Takako Nishizaki, Junek)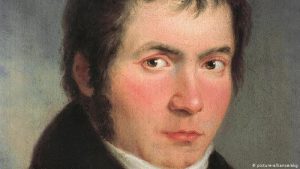 cd 14 – Bagatelles, Opp. 33, 119, 126, WoO 54, 59 and 60 (Jandó, S. Gallo)
cd 15 – Ländler, WoO 11, 15 / Minuets, WoO 10, 218 (Jandó)
cd 16 – German Dances, WoO 13, Hess 5 and Hess 67 / Contredanses, Hess 102 (excepts) (Jandó, S. Gallo)
cd 17 – Minuets / Bagatelles / Waltzes (S. Gallo, Jandó, C. Petersson, Larry Weng)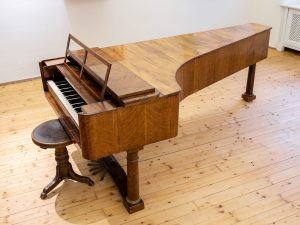 cd 18 – Piano Sonatas Nos. 1, 2 and 3 (Jandó)
cd 19 – Piano Sonatas Nos. 4, 5, 6 and 7 (Jandó)
cd 20 – Piano Sonatas Nos. 8, "Pathétique", 9, 10 and 11 (Giltburg, Jandó)
cd 21 – Piano Sonatas Nos. 12, "Sonate mit dem Trauermarsch", 13, 14, "Moonlight" and 15, "Pastoral" (Jandó)
cd 22 – Piano Sonatas Nos. 16, 17, "Tempest" and 18, "La Chasse" (Jandó)
cd 23 – Piano Sonatas Nos. 19, 20, 21, "Waldstein", 22 and 23, "Appassionata" (Giltburg, Jandó)
cd 24 – Piano Sonatas Nos. 24, 25, "Kuckuck-Sonate", 26, "Les Adieux, l'Absence et le Retour", 27, 28 (Jandó)
cd 25 – Piano Sonatas Nos. 29, "Hammerklavier", 30 and 31 (Jandó)
cd 26 – Piano Sonatas, Op. 111 and WoO 47, Nos. 1-3, "Kurfürstensonaten" (S. Gallo, Giltburg, Jandó)
cd 27 – Piano Variations, Opp. 34, 65, WoO 68, 70 and 80 (Jandó, Ian Yungwook Yoo)
cd 28 – Piano Variations, Op. 76, WoO 64, 65, 66, 69, 72, 73 and 76 (S. Gallo, Larry Weng, Ian Yungwook Yoo)
cd 29 – Piano Variations, WoO 63, "Dresselver Variations", 75, 77-79 (S. Gallo, S. Kagan, C. Petersson)
cd 30 – Piano Variations, Op. 120, "Diabelli Variations" and WoO 71 (Scherbakov, Ian Yungwook Yoo)
cd 31 – Sonata for Piano 4 Hands, Op. 6 / Piano Variations, WoO 67 and 74 (A. and S. Hamann)
cd 32 – Piano Sketches and Fragments (Fishell, S. Gallo, C. Petersson)
cd 33 – Musik zu einem Ritterballett / Die Geschöpfe des Prometheus (Warren Lee, C. Petersson)
cd 34 – Piano Sketches and Fragments (S. Gallo, Jandó, C. Petersson)
cd 35 – Cello Sonatas Nos. 1-3 (Kliegel, Tichman)
cd 36 – Cello Sonatas Nos. 4 and 5 / Cello Sonata, Op. 64, Hess A 15 (Kliegel, Tichman)
cd 37 – Variations on Cello and Piano / Mandolin Sonatinas, WoO 43a and 44a, Hess 43 (Kliegel, Sariel)
cd 38 – Piano Trios Nos. 1 and 2 (Xyrion Trio
cd 39 – Piano Trios Nos. 3, 4, "Gassenhauer" and 5, "Ghost" (Hausmann, Xyrion Trio)
cd 40 – Piano Trios Nos. 6 and 7, "Archduke"
cd 41: Piano Trio Variations / Symphony No. 2 (version for piano trio) (Xyrion Trio)
cd 42 – Piano Trios, Op. 38, WoO 37 and WoO 38, Hess 49 (Demmler, Tillier, Grabinger, Xyrion Trio)
cd 43 – Piano Quartets, WoO 36, Nos. 1-3 (New Zealand Piano Quartet)
cd 44 – Piano Quartet, Op. 16 / Piano Quintet (Ioannides, Jandó)
cd 45 – String Trios, Op. 9, Nos. 1-3 / Trio Secondo, Hess 28 (Falvay, Scholtes, Fejérvári, Sedo Karasaki)
cd 46 – String Trio, Op. 3 / Serenade, Op. 8 / Finale: Allegro, Hess 25 (Falvay, Eunji Kim, Fejérvári)
cd 47 – String Quartets Nos. 1, 2, "Komplimentierquartett" and 3 (Kodály Quartet)
cd 48 – String Quartets Nos. 4, 5 and 6 (Kodály Quartet)
cd 49 – String Quartets Nos. 7 and 8, "Rasumowsky" (Kodály Quartet)
cd 50 – String Quartets Nos. 9, "Rasumowsky, Heldenquartett" and 10, "Harp" (Kodály Quartet)
cd 51 – String Quartets Nos. 11 and 12 (Kodály Quartet)
cd 52 – String Quartets Nos. 13 and 14 (Kodály Quartet)
cd 53 – String Quartets Nos. 15 and 16 / String Quartet, Hess 34 (Kodály Quartet)
cd 54 – String Quartet, Hess 32 / Allegretto, WoO 210 (Fine Arts Quartet, Quartetto d'Archi di Venezia)
cd 55 – String Quintets, Opp. 29 and 104 (Fine Arts Quartet, G. Sharon)
cd 56 – Violin Sonatas Nos. 1-4 (Takako Nishizaki, Jandó)
cd 57 – Violin Sonatas Nos. 5, "Spring", 6 and 7, "Eroica" (Takako Nishizaki, Jandó)
cd 58 – Violin Sonatas Nos. 8, "Champagnersonate", 9, "Kreutzer" and 10
cd 59 – Dances and Marches (Segal, Sarid, Scholtes, Fine Arts Quartet, New Zealand Symphony, Judd)
cd 60 – 3 Duets, WoO 27 / Duo for Viola and Cello, WoO 32 (Kazunori Seo, Mitsuo Kodama, Zimmermann, Kliegel)
cd 61 – Septet, Op. 20 / Wind Quintet, WoO 208, Hess 19 (Balogh, Vajda, Jenő Keveházi, Hegyi, Máthé, Szabó)
cd 62 – Sextet, Opp. 71, 81b / Octet, Op. 103, "Parthia" (Shifrin, Paul Wonjin Cho, Morelli, Olegario)
cd 63 – Preludes and Fugues, Hess 29-31 / String Quintet, Hess 40 (fragment) (Segal, Sarid, Isabel Kwon)
cd 64 – Flute Sonata, Anh. 4, Hess A 11 / Serenade, Op. 25 (Kazunori Seo, Asuka Sezaki, Koichi Komine)
cd 65 – 6 Variations on Folk Songs, Op. 105 / 10 Variations on Folk Songs, Op. 107 (Gallois, Prinz)
cd 66 – Geschöpfe des Prometheus (Die) [Ballet] (Turku Philharmonic, Segerstam)
cd 67 – Fidelio [Opera] (CD 1) (Glashof, Titus, I. Nielsen, Hungarian Radio Chorus, Halász)
cd 68 – Fidelio [Opera] (CD 2) / König Stephan (Halász, Segerstam)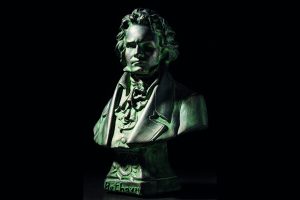 cd 69 – 70 Leonore (1805 version) [Opera]  (Polster, T. Adam, Cassilly, Leipzig Radio Choir, Blomstedt)
cd 71 – Egmont / Vestas Feuer, Hess 115 (fragment) (Salminen, Ranta, Turku Philharmonic, Segerstam)
cd 72 – Ruinen von Athen (Die) / Die Weihe des Hauses Overture (Turku Philharmonic, Segerstam)
cd 73 – Glorreiche Augenblick (Der) / Choral Fantasy (City of London Choir, Royal Philharmonic, Wetton)
cd 74 – Missa Solemnis (L. Phillips, Redmon, J. Taylor, Baylon, Nashville Symphony Chorus, Schermerhorn)
cd 75 – Cantata on the accession of Emperor Leopold II / Mass, Op. 86 (Aalto, Katajala, Segerstam)
cd 76 – Christus am Ölberge / Opferlied, Op. 121b (Lehesvuori, Säikkä, Raudanen, Segerstam)
cd 77 – Cantata on the death of the Emperor Joseph II / Abschiedsgesang, WoO 102 (Segerstam, T. Holmes)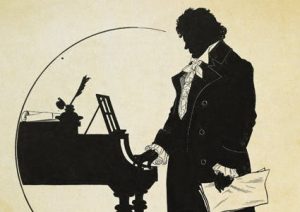 cd 78 – Irish Songs, Vol. 1, WoO 152 (R. Kramer, Schedel, Wohlgemuth, Springer, K. Wagner, Wehler)
cd 79 – Irish Songs, Vol. 2, WoO 153 (Bourvé, R. Kramer, Schedel, Wohlgemuth, Springer, Stöhr)
cd 80 – Irish Songs, Vol. 3, WoO 154 / 26 Welsh Songs, WoO 155 (Bourvé, Stöhr, Wehler, D.M. Hamilton, Schaub)
cd 81 – 22 Scottish Songs, WoO 156 (Bourvé, Wohlgemuth, Stöhr, Wehler, D.M. Hamilton, Poplutz)
cd 82 – 4 English Songs, WoO 157 / 29 Songs of Various Nationality, WoO 158 (Bourvé, R. Kramer, Wohlgemuth)
cd 83 – 25 Scottish Songs, Op. 108 (R. Kramer, Springer, Büchner, Leib)
cd 84 – Folksong Arrangements (alternative versions) (Bohnet, Johannsen, Klimbacher)
cd 85 – Lieder, Vol. 1 (Coburn, Trost, Prey, Hokanson, Bartos)
cd 86 – Lieder, Vol. 2 (Coburn, Trost, Prey, Bojórquez, Hokanson, Bartos)
cd 87 – Lieder, Vol. 3 (Coburn, Gerstgrasser, Tauber, Prey, Edelmann, Klimbacher)
cd 88 – Lieder, Vol. 4 (E. Breuer, Coburn, Schlemmer, Bohnet, Trost, Johannsen)
cd 89 – Voice and Orchestra Works (Haavisto, Karlström, Greenlaw, Turku Philharmonic, Segerstam)
cd 90 – Canons and Musical Jokes (Schlemmer, Breuer, Tauber, Weiser, Tabea Ensemble, Cantus Novus Wien)
Beethoven – Complete Edition diverse uitvoerders 90 cd Naxos 8500250