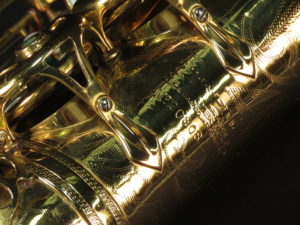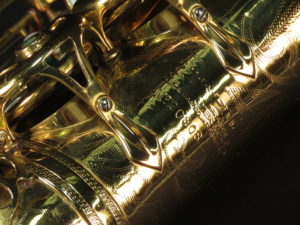 Willie Smith (1910-1967) was naast Johnny Hodges en Benny Carter, één van de drie grote altsaxofonisten van de pre-Charlie Parker-generatie. Dit is de eerste dubbel-cd gewijd aan zijn formidabel kunstenaarschap.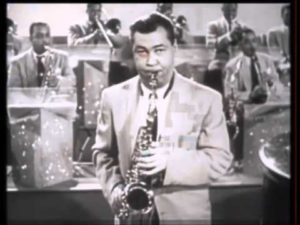 William McLeish Smith (1910-1967) uit Charleston/South Carolina, was als jazzsaxofonist en jazzklarinettist, één van de belangrijkste altsaxofonisten van het swingtijdperk. Hij speelde o.a. in de bands van Duke Ellington, Jimmie Lunceford en Harry James. Willie Smith werd in 1929 altsaxofonist in de band van Jimmie Lunceford (foto), waar hij een van de sterren werd. Hij zong ook, speelde naast sax ook klarinet, en schreef arrangementen. In 1940 had hij enige tijd zijn eigen kwintet maar in 1942 verliet hij de band en werd voor zeven jaar, lid van het orkest van Harry James. In 1951 kreeg Ellington het voor mekaar dat hij en twee andere bandleden van Harry James, de drummer, Louie Bellson en de trombonist, Juan Tizol, bij hem kwamen spelen.
Willie Smith verving Johnny Hodges (foto) want in dat jaar besloot Johny Hodges nl. een eigen band te beginnen, waarmee hij de hit, "Castle Rock" zou hebben. De groep van Hodges stopte ermee in 1955 en Hodges keerde terug naar de band van de legendarische Duke. Na zijn tijd bij Ellington (foto) werkte Tizol van april 1944 tot maart 1951 bij Harry James (foto). Hij keerde naar Ellington terug in 1951, met twee andere bandleden van Harry James, Louie Bellson en Willie Smith.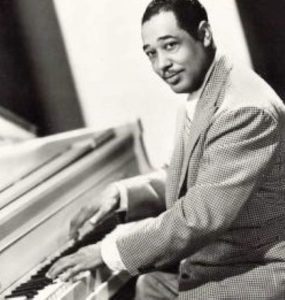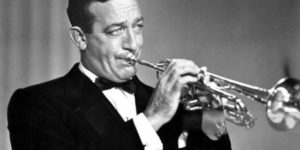 Willie Smith speelde daarna nog een korte tijd in het orkest van de componist, arrangeur, bigband-leider en trompettist, Billy May, arrangeur van o.a. Glenn Miller, en in het Trio van de drummer, Gene Krupa. In 1954 keerde hij weliswaar terug naar de band van Harry James. Smith speelde af en toe op de Jazz at the Philharmonic-concerten en maakte opnames met o.a. de drummer, Louie Bellson (foto). In 1965 speelde hij nog met de saxofonist, Charlie Barnet, maar op 57-jarige leeftijd overleed Willie Smith aan kanker in Los Angeles.
Het eerbetoon in de reeks van het label, "Retrospective", aan deze grote figuur van de Jazz, presenteert in 48 Tracks, een overzicht van zijn buitengewone carrière, van jonge leider van de saxofoonsectie in de jaren '30, tot solist in de jaren '50. Deze dubbel cd opent met 10 klassiekers uit zijn 13 jaar als één van de grote sterren van het Jimmie Lunceford Orchestra (o.a. "Uptown Blues"). Daarna kwamen in de band van Harry James, zijn sensationeel spectaculaire solo's perfect overeen met James' onvergelijkbaar trompetspel.
Onder de 10 belangrijke voorbeelden zijn onder meer "I'm Confessin". Een prachtig trio stamt uit 1951, het jaar dat hij bij Duke Ellington speelde ("Please Be Kind"), samen met verschillende opwindende fragmenten uit zijn vele beroemde live optredens met Jazz At The Philharmonic (o.a. "How High The Moon"). Daarnaast zijn vrijwel alle kleine groepsopnames die hij in 1945/1947 leidde, aanwezig (o.a. "Tea For Two"), evenals een zeldzaam kwartet met Nat King Cole (foto), "The Keynoters". Dit is een bijzondere uitgave die een ereplaats verdient in de collectie van elke jazzliefhebber.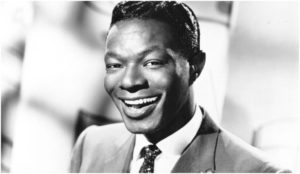 Tracklist :
CD 1
Rhythm Is Our Business – Jimmie Lunceford & His Orchestra
Sophisticated Lady – Jimmie Lunceford & His Orchestra
Rose Room – Jimmie Lunceford & His Orchestra
Sleepy Time Gal – Jimmie Lunceford & His Orchestra
Avalon – Jimmie Lunceford & His Orchestra
Ain't She Sweet? – Jimmie Lunceford & His Orchestra
Uptown Blues – Jimmie Lunceford & His Orchestra
Blue Blazes – Jimmie Lunceford & His Orchestra
What's Your Story, Morning Glory? – Jimmie Lunceford & His Orchestra
Blues in the Night – Jimmie Lunceford & His Orchestra
I'm Confessin' – Harry James & Sextet
How High the Moon – Jazz At The Philharmonic
September in the Rain – Willie Smith & His Orchestra
You Oughta Be in Pictures – Willie Smith & His Orchestra
Willie, Weep for Me – Willie Smith & His Orchestra
Molten Swing – Willie Smith & His Orchestra
It's Been a Long, Long Time (Feat. Kitty Kallen) – Harry James & His Orchestra
I Never Knew – Willie Smith & His Six
All the Things You Are – Willie Smith & His Six
I've Found a New Baby – Willie Smith & His Six
Skylark – Willie Smith & His Six
Windjammer – Willie Smith & His Six
Who's Sorry Now? – Harry James & His Orchestra
The Way You Look Tonight – The Keynoters
CD 2
I Can't Believe You're in Love With Me – The Keynoters
My Old Flame – The Keynoters
Airiness a La Nat – The Keynoters
I Got It Bad and That Ain't Good – Ivie Anderson & Her All Stars
Zanzibar – Juan Tizol & His Orchestra
Keb-lah – Harry James & His Orchestra
East Coast Blues – Harry James & His Orchestra
Cotton Tail – Harry James & His Orchestra
Stardust – Lionel Hampton & His Just Jazz All Stars
Tuxedo Junction – Harry James & His Octet
Not So Bop Blues – Willie Smith & His Quintet
Tea for Two – Willie Smith & His Quintet
Sophisticated Lady – Willie Smith & His Quintet
New Two O'clock Jump – Harry James & His Orchestra
Deep Purple – Harry James & His Orchestra
Please Be Kind – Duke Ellington & His Orchestra
Caravan – Duke Ellington/Billy Strayhorn All Stars
Indian Summer – The Coronets
Coronation Hop – Gene Krupa Sextet
Paradise – Gene Krupa Sextet
Cool Blues – Jazz At The Philharmonic
The Young Man With a Horn – Jazz At The Philharmonic
Perdido – Harry James & His Orchestra
I Was a Little Too Lonely – Nat King Cole Quintet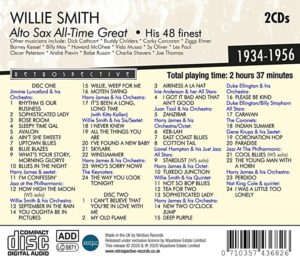 Willie Smith Alt Sax All-Time Great – His 48 Finest (1934-1956) 2 cd Retrospective RTS4368
https://www.stretto.be/2020/10/14/jelly-roll-morton-doctor-jazz-his-51-finest-1923-1940-2-cds-op-het-label-retrospective-niet-te-missen/
https://www.wyastone.co.uk/all-labels/retrospective.html
https://www.stretto.be/2020/04/25/vol-pour-sidney-retour-een-ode-aan-sidney-bechet-door-de-fine-fleur-van-de-hedendaagse-franse-jazz-op-het-label-nato/